Commercial Window Cleaning & Services
Commercial Window Washing and Cleaning Services
The first impressions about your business start before people even enter. If the impression people have is positive they are more likely to come inside, the first step to a transaction.
RainCross Window Cleaning gives your business the image that makes people want to come in.
We are a reliable company that will partner with you to meet your commercial window cleaning needs.
We are different than many other window cleaners in that:
Our office support staff is available to answer your questions during business hours.
We don't allow weather to affect your service.
We have over 10 years' experience specifically in window cleaning
We are licensed, bonded, and insured
Our employees have all passed background checks and come uniformed, trained and equipped.
Provide professional and flexible billing/invoicing.
We don't stop when the job is done. Your satisfaction is so important that we do random quality control checks by phone or in person.
Let us come out, discuss your needs, walk the job and give you a no-obligation estimate to restore your windows and maintain them through our scheduled window cleaning programs.
Please note: after accounting for any specifically scheduled projects, we create our recurring commercial job routes for the week.  Your job is grouped along with many other jobs in the same area for the greatest efficiency.  The actual day may vary but the week or weeks in between that you have requested will remain constant.  This flexible routing is essential to keeping the price of the service competitive while maintaining the glass.  In the event of inclement weather, it is important that we still provide the service.  Click on our Rain Policy for the specific reasons why we work in all kinds of weather and our guarantee of satisfaction.
Commercial Window Cleaning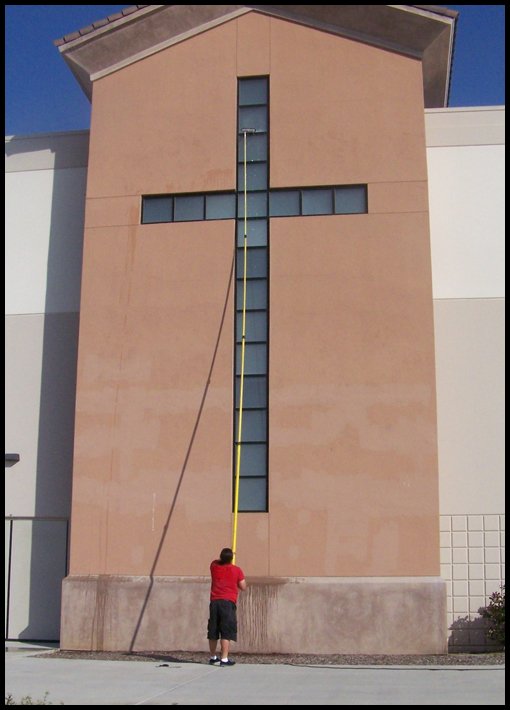 Special Programs for Non-Profit Organizations
We have been blessed as a family and as a company. As such we try to give back to organizations that better our world. Please inquire about our on-going non-profit window cleaning programs.
Hotel & Multi-Story Specialists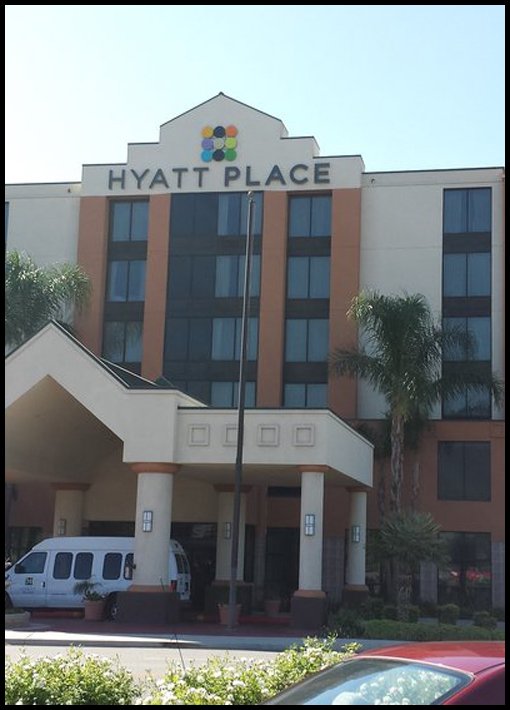 Hotel & Multi-Story Specialists
We have the equipment and experience to safely make your building look its best.
Hospitals & Schools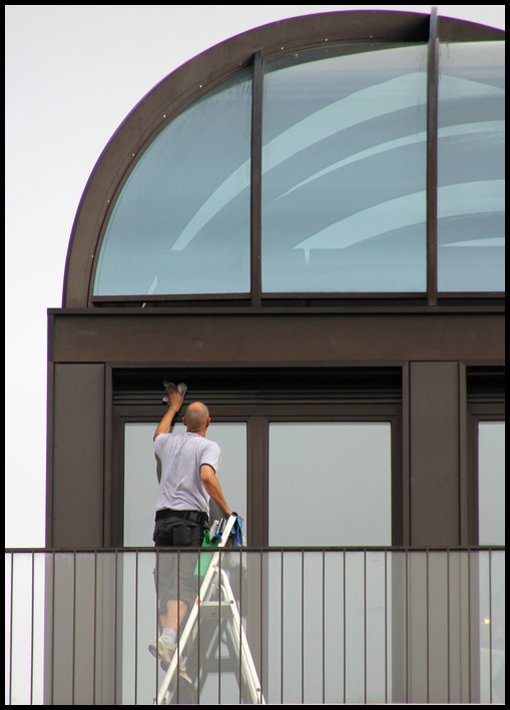 Our crew of up to 10 people will finish your job quickly and with minimal inconvenience to employees and guests.
We can do a job in a day it would take an individual almost 2 weeks to complete.
We Cleaned The Metrolink Stations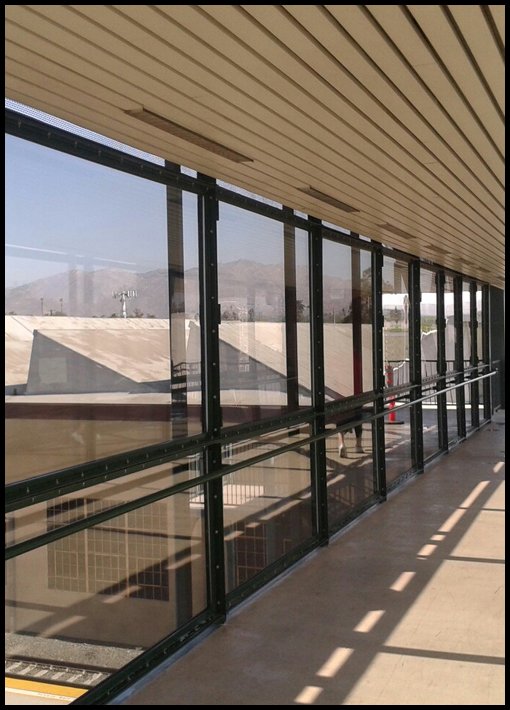 We Cleaned The Metrolink Stations
Our licensing and insurance coverage allows us to work with government and transportation agencies.
Odds are we have cleaned the windows of someone you know or a building your familiar with.
What Our Clients Are Saying
Receive No-Obligation Written Estimate
Commercial work is our specialty; it is what we are geared for and we want your business.
Let us come out and walk your job, explain what makes us different, and provide you with a written estimate along with a proof of our liability and workers comp insurance.

Awning Cleaning
Having your awnings cleaned and conditioned on a regular routine schedule will keep them looking good and last longer. It is important to minimize the effects of harsh chemicals and smog by washing them clean.
Much of the same equipment that is used to reach and clean windows is ideal to clean awnings.
Let us provide you a complimentary quote to clean your awnings while we are there for your windows.

Graffiti Removal
Our system will remove the graffiti in a safe manner and reclaim the water if needed so you are in compliance with state and city ordinances.
Since these jobs really affect the image of a business, we make them a priority and can often respond in 24 hours or less.
Call us at (951) 329-5804  or go to our contact page to get an estimate for your situation.

Bird Control
Don't let your business go to the birds. We only use products that contain the Bird Barrier stamp and we do it right.

Construction Cleaning
We offer rough and final cleaning services for final phase construction on windows and concrete.
We have references going back 10 years and know what is expected and what the job entails.
Let us help you do it right.  Call us to discuss your project.